Sometimes your orders will be split into separate parcels to ensure that all items arrive safely.

Using your Australia Post tracking number, you can see if your order has been split into separate parcels here.

If your Order has been sent in multiple parcels, you will be able to view the tracking for each parcel using the dropdown box or arrows: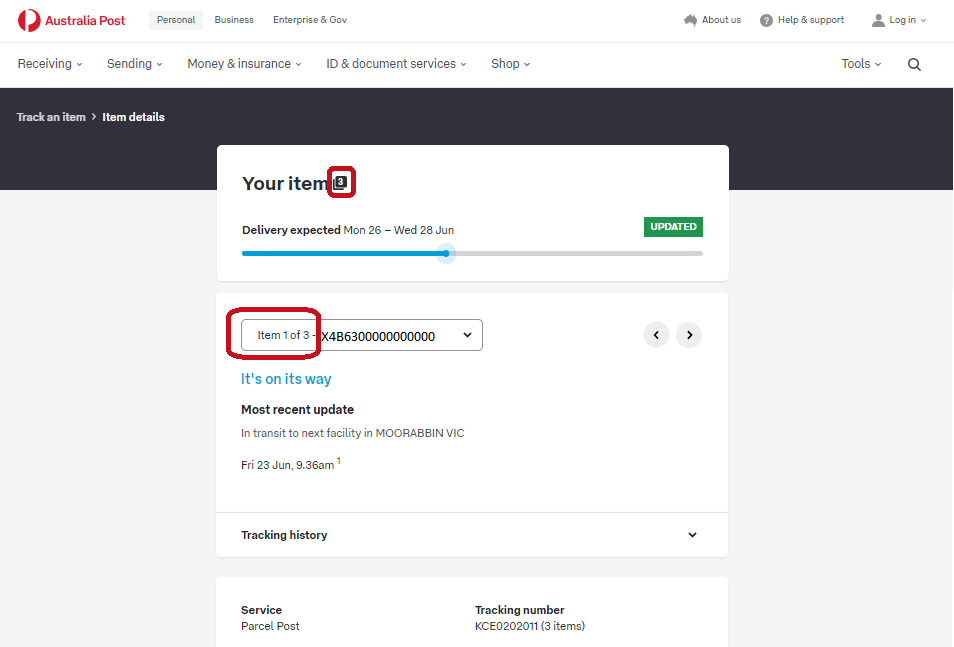 If you have only received part of your order, and can see no mention of another parcel, please contact us with the following information and we will be able to help.
Order Number:
Items received:
Items still missing:
Once our Customer Service team has received the above information, they will get in touch with you to organise a solution.