We have a range of products that are available to collect in store, however not all stock will be always available in all stores.
To see if the item us available for purchase as a Click and Collect, please select the store on the top left-hand side of the webpage:

From the pop up screen, please select the store you would like to pick up your click and collect:

Once a store has been selected, it will display if an item is available for Click and Collect: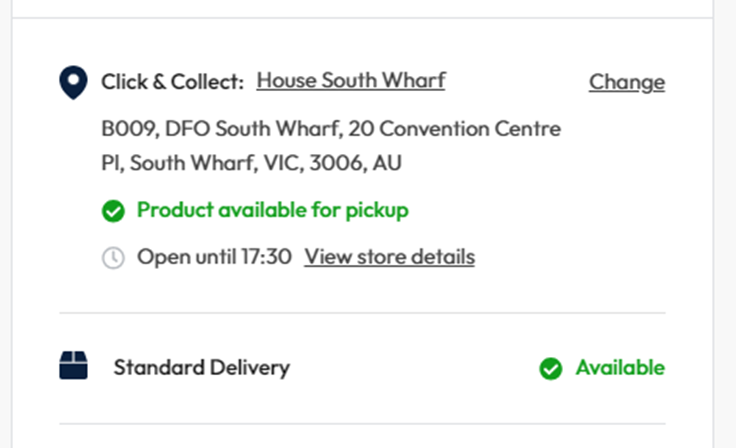 If the store does not have the stock, it will display as out of stock for pick up: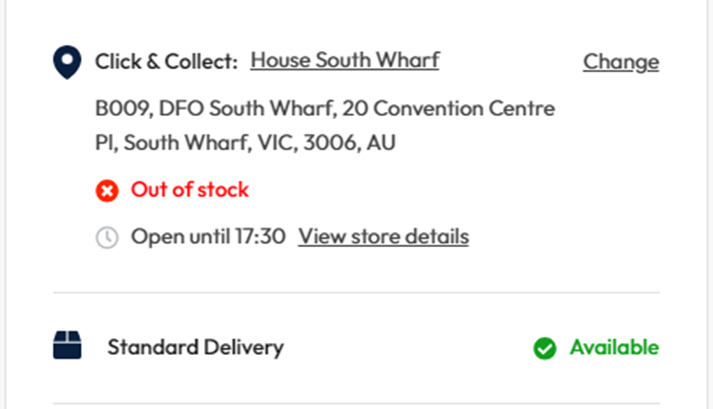 If you would like to check another store nearby, please click on the link "Change" next to the store name and select a different store.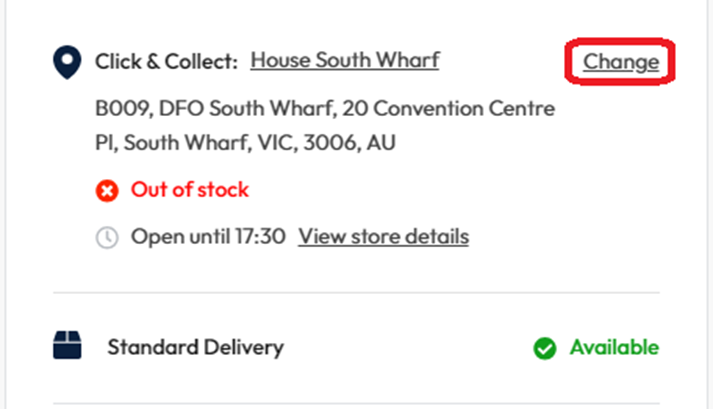 If you would like to contact a store, please find the stores contact details here by searching by postcode or suburb.