If you would like to stop receiving marketing emails from us, please follow these steps:
Scroll all the way down to the bottom of your last newsletter.
Look for the line that says "If you want to unsubscribe, please click here."
Click on the link provided. This is a unique hyperlink that is associated with your account. It will take you to a page where you can confirm the cancellation of your subscription.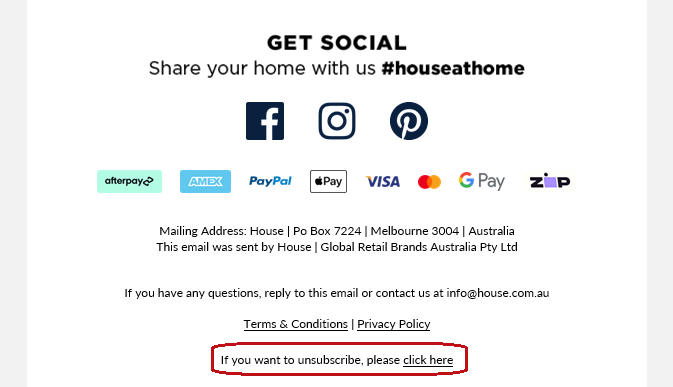 If you encounter any difficulties during this process, please reach out to our customer service team. You can contact them by clicking here and providing them with the email address you are trying to unsubscribe.