From time to time our online store will run a promotion where you receive a free gift with purchase.Please note:
All free gifts are subject to availability and while stocks last.
Gifts are available online only and not available in stores.
Free Gift do not apply to Click and Collect orders.
To receive this free gift, you will need to purchase from a specific range of products or any product online over a certain value, depending on the offer.
The gift will then automatically get added to your cart.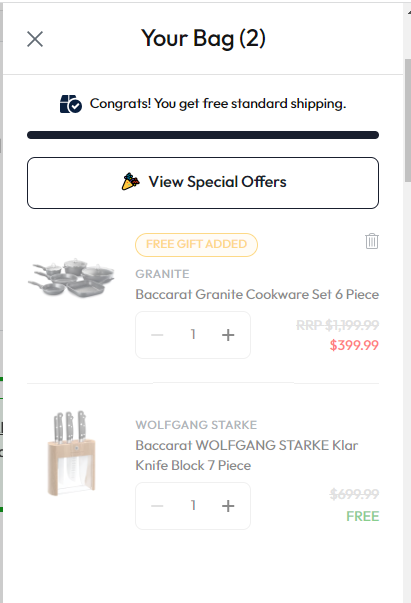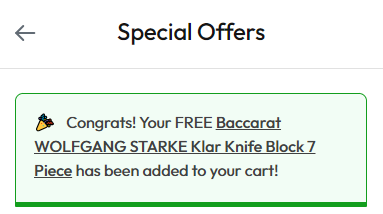 If you are having trouble with a particular free gift, please contact our Customer Service Team with the following information:
Email on Account:
URL of item with free gift:
Screenshot of any errors:
Browser or device used:
Once our Customer Service team has received the above information, they will get in touch with you to organise a solution.